One test, countless opportunities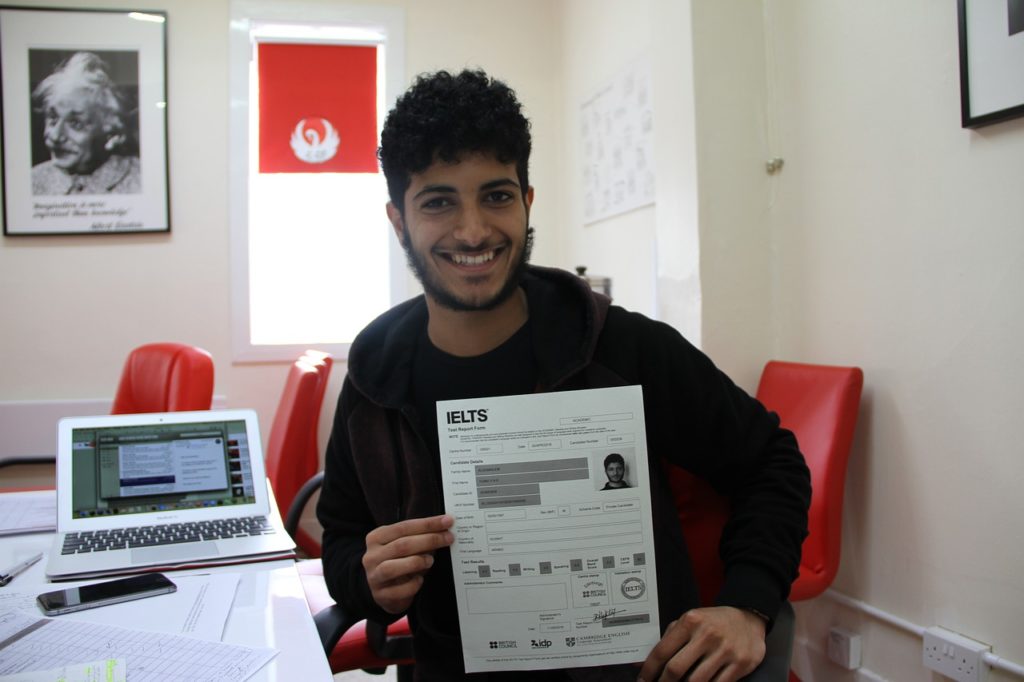 The International English Language Testing System or IELTS is an internationally standardized English test which tests the English proficiency of students from non-native English language speakers. It is a test that most Indian students, studying in English-speaking countries abroad have to take for getting university admissions. Studyberg, apart from offering immigration services also extends IELTS coaching classes in Delhi NCR and provide e-study material for preparation and one-to-one interaction with our trainers
This exam is majorly segregated into two types: Academic and General Training. Academic IELTS is for applicants who are interested in pursuing their higher education or professional registration in an English-speaking environment, whereas, General Training is probably best for those who wish to study below degree level or are planning to work or immigrate to the UK or any other English-speaking country.The IELTS exam is divided into four sections: Speaking, Listening, Reading and Writing. Speaking and Listening internal contents remains the same for both types, but Reading and Writing subject matter differ depending on whether one is taking Academic or General Training IELTS.
The exam is conducted in two days, where the main exam that comprises Listening, Reading and Writing sections is conducted on one day, whereas, the speaking section can be completed up to a week before or after the main exam.
Interested in studying abroad?
StudyBerg can help – fill in your details and we'll call you back.
1. Listening – 40 Minutes
First section in the main exam is listening. This section lasts for total 40 minutes (30 minutes recording play time + 10 minutes to transfer answers on answer sheet)
The exam taker will hear four different recordings of native English speakers and then answer series of 40 questions.
An individual will be examined for their ability to know the ideas and elaborate factual data, the opinions and attitudes of speakers, the aim of associate degree auditory communication and proof of ability to follow the event of ideas.
Types of recording:
Audio 1 – A general conversation between two people based on everyday social context.
Audio 2 – A monologue recording based on everyday social context
Audio 3 – A conversation/ group discussion in between four people based on an educational or  training context.
Audio 4 – A monologue on an academic subject.
2. Reading – 60 Minutes
Listening section is followed by Reading which lasts for 60 Minutes and consists of 40 questions to evaluate a wide range of reading skills of an individual.
Reading is further segregated into three sections, each consisting of a long passage which ranges from descriptive and factual to the discursive and analytical. The content for reading is based upon books, journals, newspapers and magazines.
This aspect of the test deals with how students are likely to communicate in English speaking environment both in general and educational situations that take place in daily lives.
3. Writing – 60 Minutes
Last section of the main exam is writing which lasts for 60 minutes and is divided into two main tasks. The assessor looks for responsiveness to the task, how well can an individual is at connecting ideas at ideal and sentence level, Lexical resource, grammatical range and accuracy of writing English.
In writing task one, an individual giving academic exam have to write a report based on facts presented in form of graphs, tables, charts, and diagrams and need to summarize it effectively.
Whereas, General Training Writing is an exam where the students are given a situation that may arise in their daily lives and they are told to write a letter regarding these situations.
Task two is to write an essay about an academic or semi-formal/neutral style.
4. Speaking – 15 Minutes
This section is an interactive session which is conducted on a separate day. In this part of the test, the examiner asks questions to the students ranging from basic introduction t0 discussion on various topics.
They asses you're spoken English with main focus on your fluency, pronunciation, lexical resource and how accurate you are at using grammar.
IELTS is an important exam and StudyBerg Immigration Services provides the best IELTS coaching in Delhi NCR for aspirants who wish to move abroad.
IELTS is a task-based test covering the four language skills
FAQs - IELTS Coaching in Delhi